Harassment claims must be taken seriously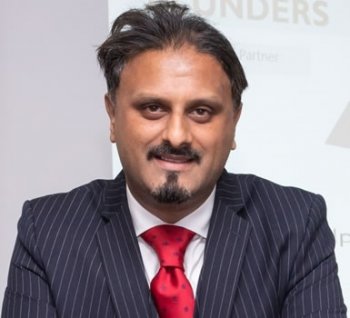 Workplace harassment allegations against senior staff must be taken seriously no matter how tenuous they may appear, a Shropshire solicitor has warned.
John Mehtam, who leads the employment law team at Martin-Kaye Solicitors in Telford, said harassment allegations were always difficult, but even more so now in the wake of the worldwide #MeToo campaign.
"Making an allegation against a senior colleague or a director is a brave step for any employee, and it's vital that the company and its other directors take the accusations seriously and that the board remains impartial.
"This means you'll need to carry out a reasonable and thorough investigation, but you shouldn't appoint another director or senior manager or anyone else in-house to do this – it's much more appropriate to appoint an experienced external source."
Mr Mehtam said there were several options when it came to possible candidates for the role. "You could choose a firm of solicitors, or alternatively an employment law consultant or experienced human resources advisor could carry out the process.
"But you'll need to make sure they are well-versed in the relevant law, and that they have carried out similar investigations before."
He said once the investigation was completed, the investigator's findings should be passed to the company board.
"It will be the board's decision on whether any further action should be taken, not the investigator's. Their role is purely to prepare the evidence for the board to consider."
Mr Mehtam said ultimately if the accusations of harassment against a director were proven, the director could be sued personally.
"This means there's a lot riding on the outcome of the investigation for the director concerned and for the company as a whole. So the appointment of an external investigator will ensure that everyone involved is treated in a neutral manner, and that the investigation itself is transparent, fair and impartial at all times."