Employers urged to act fast over new starters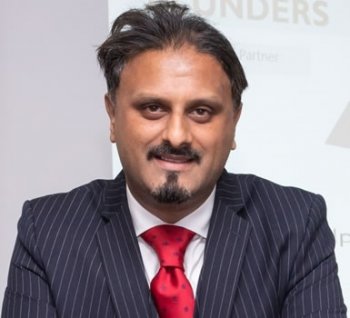 Employers are being urged to take decisive action as quickly as possible when it comes to the fate of new starters in the workplace.
John Mehtam is the employment law specialist at Martin-Kaye Solicitors in Telford, Shrewsbury and Wolverhampton, and he has called on bosses to take a swift and direct decision over staff on probationary periods.
"Recruitment can be very expensive and there's never any guarantee that you've chosen the right candidate, so it makes sense to employ new recruits on an initial probationary period until you're sure.
"This status though has no basis in employment law and is purely contractual, so it's important to have the right processes and contracts in place to ensure things go smoothly whether they turn out to be a success or whether you need to dismiss them."
Mr Mehtam said despite what contracts of employment may say, management teams should be applying a two-year probationary period as that's the time frame in which employees are ineligible to bring a claim in an employment tribunal. Contracts should also give the option of scrapping any contractual disciplinary or performance procedures for probationary or short service employees to avoid claims for wrongful dismissal.
"Most probationary periods will include a shorter notice period – some are as short as one week – which gives you the option to terminate the person's employment quickly if things don't work out, and this means a smaller payment in lieu of notice too.
"It's important to take action sooner rather than later if you decide to end the person's employment and not drag things out unnecessarily – that way you can move on and find the right person for the job, and the employee will have a clear picture of where they stand.
"You may feel that you must have seen something in them initially as you wouldn't have employed them otherwise, and perhaps you're dreading the time and cost involved of starting the whole recruitment process all over again.
"But don't let that put you off – take action as soon as you feel things are not going to end well, but make sure you keep track of the employee's performance, and keep records with dates and times, and details of what was discussed and agreed.
"This attention to detail will prove invaluable when you do decide that things aren't working out, as you can use the information to set out the precise reasons for their contract being terminated in a dismissal letter. Remember that you will need to follow a fair and reasonable dismissal procedure, and that you'll need to be able to show why the employee was not suitable for the role."