Clock is ticking on settled status scheme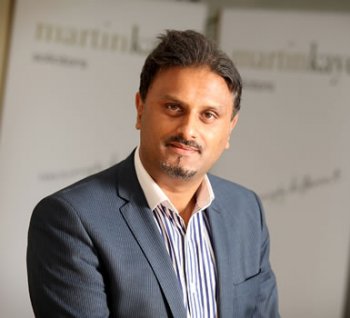 Employers must protect their business by ensuring overseas staff can continue working for them no matter what happens over Brexit.
That's the warning from employment law specialist John Mehtam from Martin-Kaye Solicitors, in Telford, who is urging company bosses to take action as soon as possible.
"The EU Settlement Scheme is now open for applications from European Union, European Economic Area and Swiss nationals, and their non-EU family members living in the UK.
"The Government has introduced the initiative as part of its Brexit negotiations, and anyone whose status matches the criteria will have to apply to the scheme in order to continue living here."
Mr Mehtam said if there is a Brexit deal, individuals would have until June 30, 2021 to apply – but if there is no deal, the deadline would be brought forward to December 31, 2020.
"If your employee has been a resident in the UK for five continuous years or more, they will be eligible for settled status under the scheme. But if they've been a resident for fewer than five continuous years, they will be eligible for pre-settled status that may be converted to settled status at the five-year point."
Mr Mehtam said employers were under no legal obligation to inform employees of the scheme, and it was each individual member of staff's responsibility to make their own application.
"But clearly, it's in an employer's interests to ensure that relevant staff can continue to work for them going forwards, no matter what happens over Brexit. So it's important that company bosses act fast if they want to maintain their workforce and ensure their legal status is confirmed.
"Online application is free, and staff will need to prove their identity and their residency statistics in order to complete the process. Don't let your staff leave it too late – if they play a key role in your business, you need to encourage them to apply in good time to make sure they can stay."